Welcome!
You are looking for a translator for your specialised/technical or marketing texts (manuals, websites, brochures).
Die Übersetzerin offers translations in English-German or German-English that do not sound translated – due to 19 years of experience and know-how.
Die Übersetzerin works for Microsoft, Huawei, Siemens, Toyota and many other renowned enterprises, but also for small local companies or translates for individuals.
Other services are: marketing and technical texts, subtitling in .srt format, web editing (Sitecore or similar), cross-browser testing of websites, SEO in Sitecore, alpha and beta tests for software and portals - all in German and English from one provider - see IT services.
Should you have any questions or if you want a cost estimate (free of charge and non-binding) for your translation, please do not hesitate to contact me.
Diplom-Übersetzerin Christiane Gertz
Wishing you a great, successful 2020 – here's to good cooperation and interesting projects!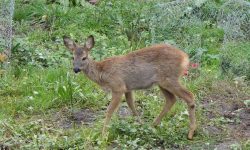 I admit it. This website needed some re-styling and updating. But I have some good excuses… For one thing, I was busy working – and a freelancer loves saying that. I had a big project going on for Huawei which I will probably write about later. I was the bilingual…
I finally made it: A new website, designed by myself of course. With the help of WordPress and a great theme called "Nirvana". Should you have any comments/ideas (what you would like to see on this site, what disturbs you) – don't hesitate to contact me! Greetings from Wuppertal Christiane